BERLIN RESIDENTIAL INVESTMENT
2022-02-22 04:04:59 | INSIGHTS
Savills: World Cities tracks the performance of 30 global cities
The Savills Prime Index: World Cities tracks the performance of 30 global cities.
Whilst this study only assesses the growth and prospects of properties with ticket prices of $2,000,000, it is a good indicator of which markets are outperforming others, particularly those cities embracing a "living with covid" approach against a "covid zero" policy.
Average prime growth was positive over the last year, but the most noteworthy statistic was that rentals have had their strongest levels of growth since 2014. According to Savills the increase in rental prices is a feature of the depleted supply levels globally, likely brought on by a lower number of new completions over 2021 because of the pandemic. Record inflation figures due to the government stimulus measures of the past two years is very likely also having an impact.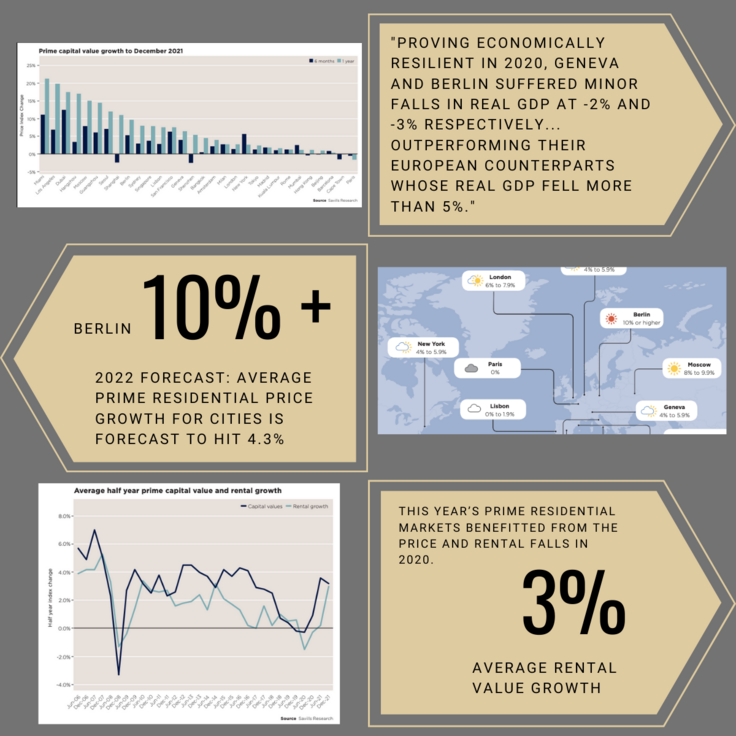 Looking ahead to the forecast for 2022, Savills forecast Berlin to see a minimum increase of 10% in prices. From the report Berlin, "is set to benefit from a buoyant economy, strong domestic and international demand coupled with a shortage of stock. The German capital is still a comparatively less expensive prime residential location across the 30 cities in the Index."
In European markets Berlin also saw the highest levels of growth in Europe followed closely by Lisbon and Geneva. This was due to Berlin and Geneva only seeing very minor falls in their GDP, 3% and 2% respectively with a less than 1% decline in their employment rates contrasting sharply with other European cities that witnessed GDP declines of over 5% and heavier increases in their numbers of unemployed. So what does that mean for investors? With Berlin seeming to have come through the worst of Covid with damage to the economy at a minimum. Berlin is looking like a safe investment in 2022.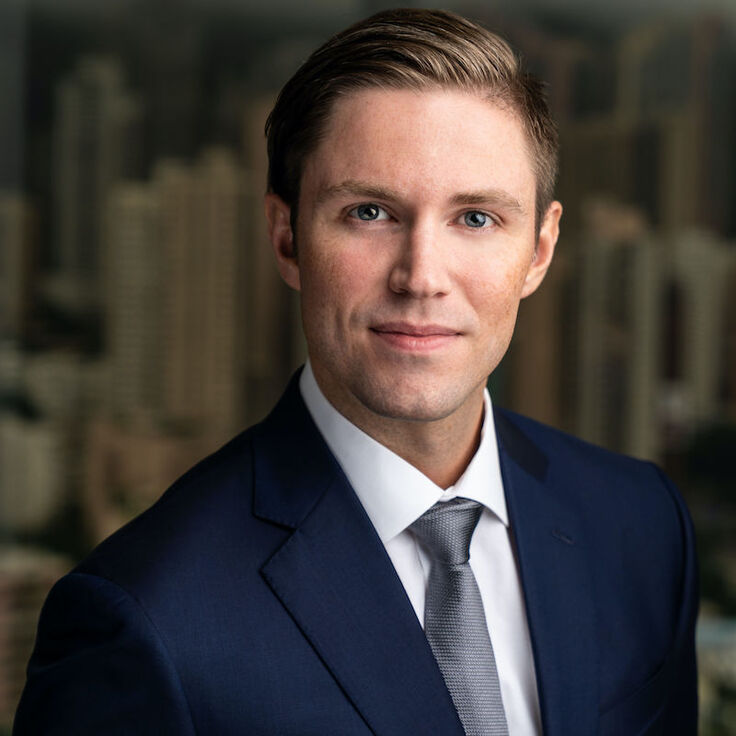 AUTHOR:
Ian Sigmund
Director
ian.sigmund@volsung.com