BERLIN RESIDENTIAL INVESTMENT
2022-05-17 02:53:12 | INSIGHTS
Real Estate investment in Berlin, 2022
AUTHOR:
Alexandra Harrison
The CBRE, Berlin Hyp Berlin Residential Market report released on an annual basis is the most important report to dissect if you are considering investing into Berlin's residential real estate market. It provides readers with a detailed breakdown of all the data and information they require to make an informed decision, not only as to whether to invest in Berlin but also which districts in the city might have the most attractive returns based on a variety of different factors from population growth, supply and demand dynamics to infrastructure and regeneration projects.
This year's report was particularly interesting, as the world stood still during covid, it is only now that we can assess what damage has been done and see how cities bounce back. Berlin has shown tremendous resilience, with the city's population increasing once more and employment again on the rise.
An important issue - the Berlin rent cap - has been resolved, overturned by the federal government last year, where rent prices saw a slight downturn whilst the rent cap was in discussion, all is now back to normal with rent prices continuing to increase.
In the residential new build segment (top market) we are pleased to see "In a preliminary analysis of the first half of 2021, the Gutachterausschuss für Grundstückswerte Berlin (Expert Committee on Property Values in Berlin) reported an increase of 11 per cent in this segment." The transactional turnover reflects this uptick with a record €28 billion traded in Berlin.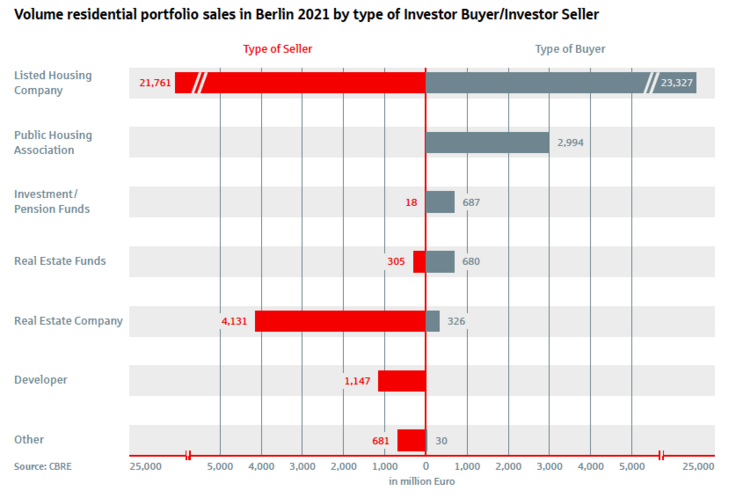 Rent summary in the high end housing market
Growth in the new build segment in Berlin is one of the highest in Germany. Rent prices in this segment can only be beaten by Munich & Frankfurt. The CBRE report states that "Asking rents for the upper ten per cent of the rental market segment in Berlin increased by 6.3 per cent between 2020 and 2021; the increase between 2016 and 2021 amounted to 44.6 per cent."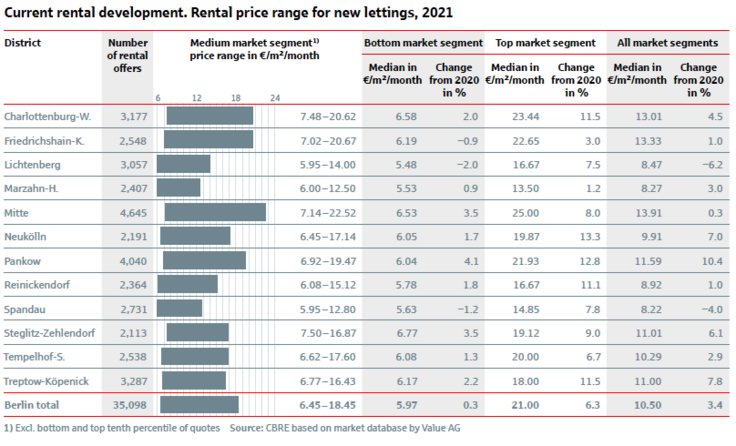 The full CBRE report offers a breakdown of each of Berlin's districts, highlighting their benefits and the current market. Two regions which stand out to us are Friedrichshain and Neukölln, once classed as up and coming areas, they are now flourishing.
Friedrichshain -
A perfect mix of nightlife, culture and open space. Over the past few years the area has seen vast expansion, most notably the MediaSpree. A 3.7-kilometre-long development along the river bank, a collection of residential spaces and offices aimed at attracting global media, IT & start-ups. As well as big names such as Amazon, Daimler, Universal Music, and WeWork who have already set up offices. This perfect mix is why Friedrichshain is one of Berlin's most densely populated areas, with residents paying on average €10,121 per square meter in the new build segment.
Despite its popularity the area has one of the lowest number of units granted planning permission, at a staggeringly low 516, compared with Mitte which had 1,927 units granted. Going forward that means that new builds in the area are scarce and in high demand.
Neukölln -
In the last couple of years Neukölln has seen an influx of residents. The area is transformed, with its old buildings being redeveloped and new business skyscrapers in planning stages. With the Tempelhof airport now decommissioned, Neukölln is now home to one of Berlin's most attractive open air spaces. The new BER Airport created to the south of Berlin has also meant Neukölln is in a good position for international travel. This progression is no doubt the reason for the staggering 13.3% rent increase in the top market segment.
​
In summary, Berlin is as ever proving to be stable and resilient. Well known areas such as Mitte continue to show growth, what is exciting to see is the development in the lesser known areas. If you have the confidence and a little patience, areas such as Neukölln and Friedrichshain are sure to give tremendous results if you strike now. For international investors, the weakening of the Euro is an added bonus.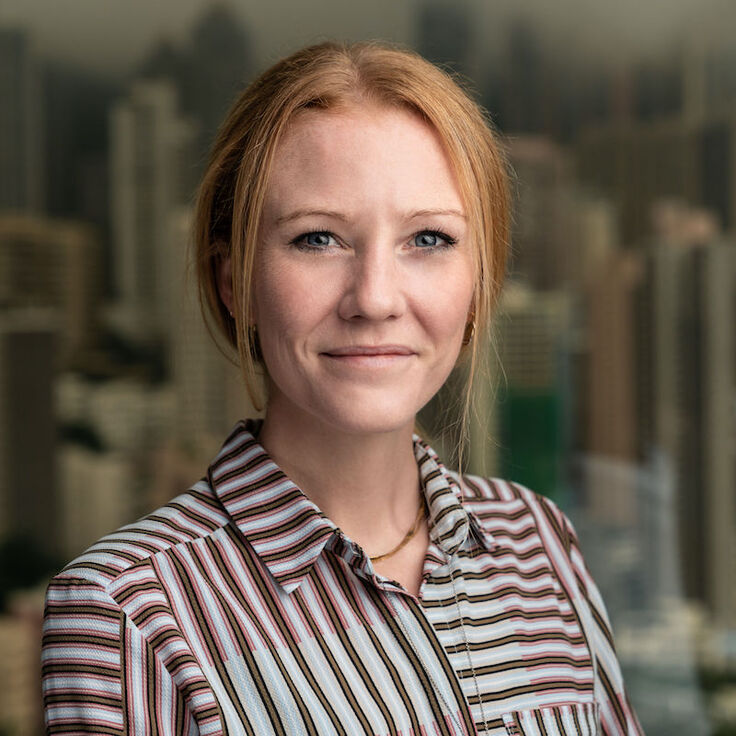 AUTHOR:
Alexandra Harrison
Associate
alex.harrison@volsung.com