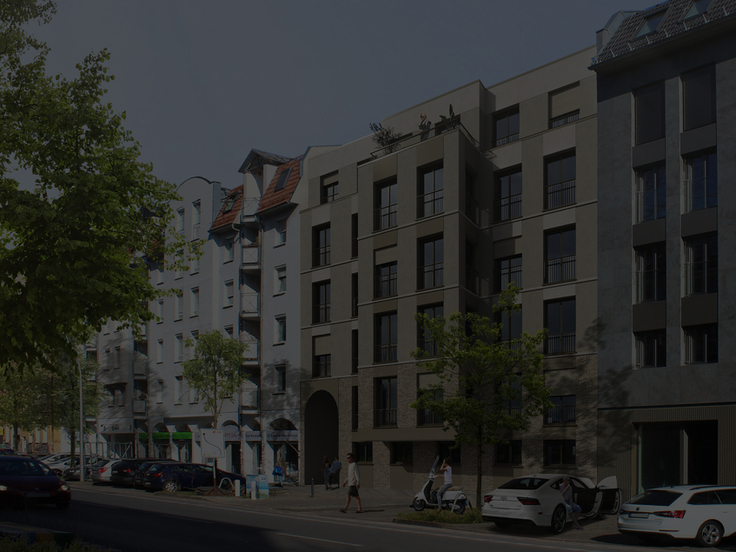 Friedrichshain - Berlin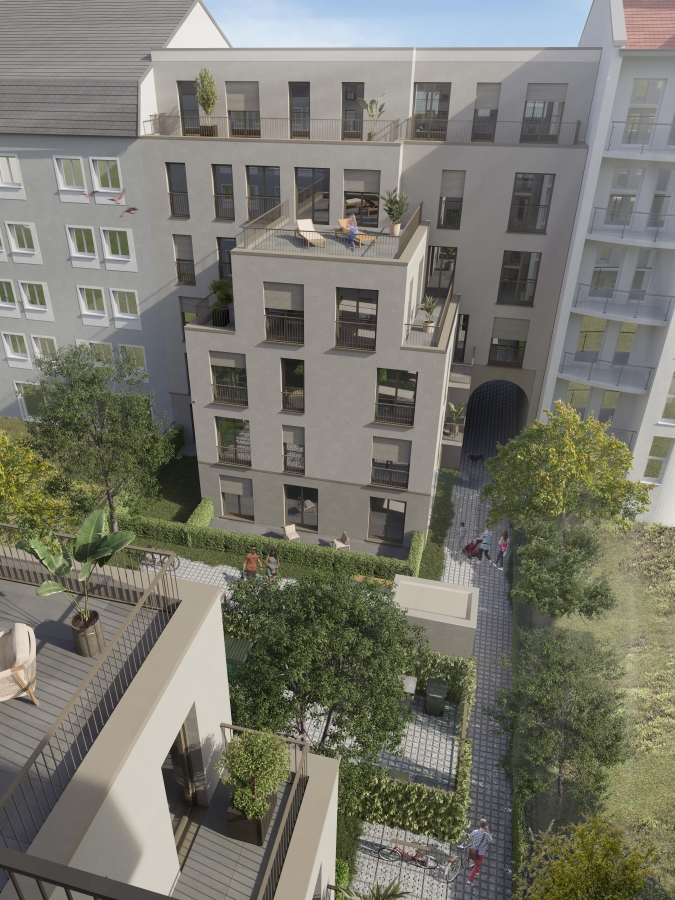 Gürtelstraße 31
Berlin - Germany
Manhatten:
€299,600 - €538,800
1 bed :
€399,300 - €643,800
Investment details
Gurtel Str. consists of 60 units, a mix of Manhattan's, one and two bedrooms spread amongst two blocks. At its centre, a green courtyard area for the exclusive use of all owners in the complex. Many apartments feature a terrace or balcony which feel secluded thanks to the trees lining the development. The street is mostly residential and yet is just a stone's throw away from some of Friedrichshain's most popular spots. The bustling neighbourhood of Friedrichshain is known as being one of the trendiest parts of Berlin. Steeped in history and now abundant with cafes, restaurants, culture and nightlife. A hit with young professionals and internationals alike. Almost 30% of the population of Friedrichshain are expats. The area is for those who want to step away from the western side of Berlin, to enjoy the more cultural, raw side and yet with easy connectivity to all parts of the city.
Over the past few years the area has seen vast expansion, the most notable is Mediaspree. A 3.7-kilometre-long development along the river bank, a collection of residential spaces and offices aimed at attracting global media, Tech & start-ups. Big names such as Amazon, Daimler, Universal Music, and WeWork have already set up offices. The Mercedes Benz Arena is also a resident, a multi purpose venue which can host up to 17,000 people. CEO of SIGNA named the area "a symbol of the favourable economic developments that Berlin has undergone in the past several years. It is currently considered one of the most sought-after office locations in Berlin." Mediaspree is a clear boost to the economy of Friedrichshain which is only going to continue to grow.
Another clear sign of Friedrichshain's progress is the move of Zalando's headquarters to the area. Zalando is one of Europe's leading ecommerce fashion platforms, so this move shows real promise. Neighbouring the Mercedes Benz arena this new 43,000 m2 office block will house 6,000 of its 16,000+ staff members. Similarly, Amazon has shown great commitment to the area. As well as taking up offices in Mediaspree, Amazon, who's workforce in Berlin has jumped from 0 to 2000 between 2011 & 2019, signed a lease at EDGE in Friedrichshain, 3 years before the project was completed.
The largest units have already been reserved for the owner occupier market, providing investors comfort in the knowledge that there is already strong local demand which can only intensify given the continued growth of Berlin. Recent reports from PWC and Savills show promising statistics, "(Berlin) is set to benefit from a buoyant economy, strong domestic and international demand coupled with a shortage of stock. The German capital is still a comparatively less expensive prime residential location across the 30 cities in the Index."
| | |
| --- | --- |
| DEVELOPER: | Ten Brinke Group |
| ARCHITECT: | Ten Brinke Group |
| NUMBER OF UNITS: | 60 |
| COMPLETION DATE: | June 2025 |
| LOCATION: | Gürtelstraße 31 10247 Friedrichshain-Berlin |
| DISTRICT: | Friedrichshain |
| AV. UNIT PRICE: | €419,254 |
| | |
| --- | --- |
| AV. PRICE PSM: | Est. 9,472 Euro PSM |
| BEDROOMS: | Manhatten / 1 bed |
| SIZES PSM: | 32.60m2 - 65.22m2 |
| LTV: | 60 - 65 % |
| GROSS YIELD: | Average 4.05% |
| FLOORS: | 1st to 6th |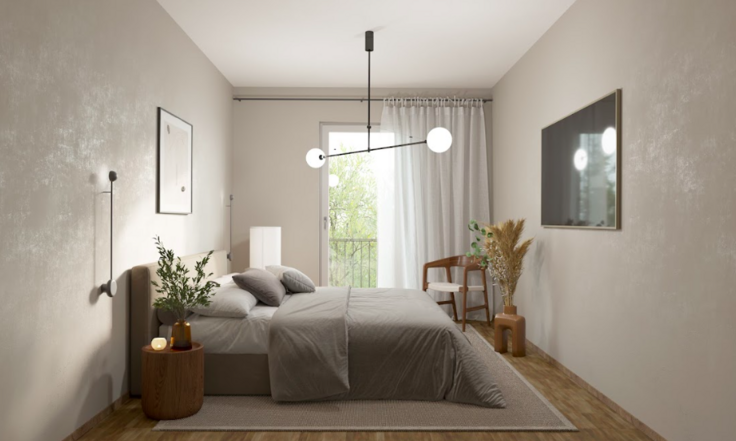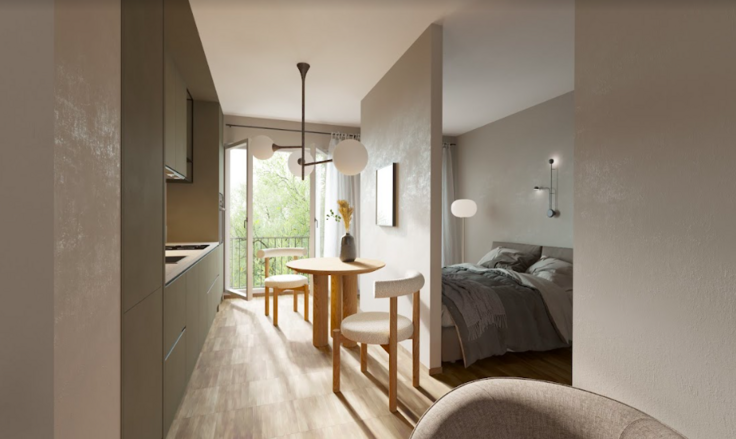 Why invest in Berlin
Population Growth
Second most populous city in EU.
320,000 increase over the past decade.
Supply & Demand
Residential Vacancy Rate: 1.1%
Office Vacancy Rate: 2.7%
Employment
Unemployment Rate 2004: 19%
Unemployment Rate 2018: 7.6%
Digital Economy
Tech / Digital Sectors added
200,000 jobs in the past 5 years.
Employs 1 of 7 Berliners.
Venture Capital
Berlin companies receive more Venture Capital funding than anywhere else in Europe.
Infrastructure
New Airport to make a long haul flights to Berlin a reality as of October 2020.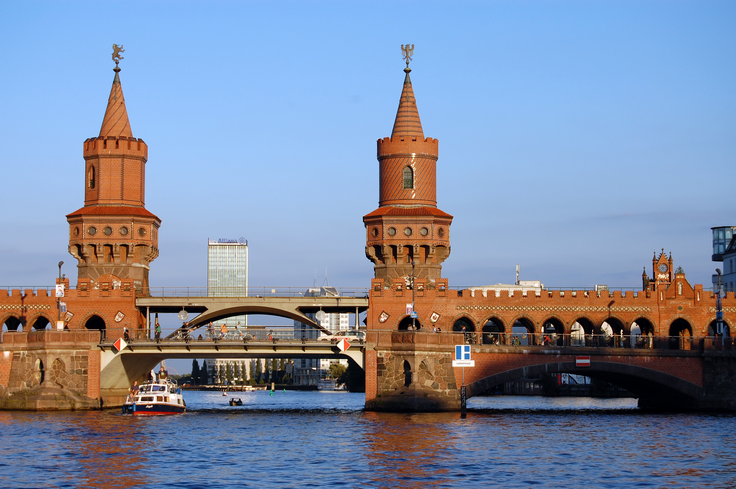 Friedrichshain
Friedrichshain is situated in East Berlin, bordering both Prenzlauer-Berg & Kreuzberg, equally sought after areas, with the river Spree at the south. Known for its industrial charm, the area is the perfect mix; flooded with culture, restaurants and nightlife, yet with pockets of leafy residential areas. Key attractions such as Boxhagener Platz, a hub for markets, cafes and restaurants make Friedrichshain a popular destination. The well known East Side Gallery (a whole 1.3 kilometers of history and art ) is one of the area's biggest draws. As a balance, Volkspark Friedrichshain, one of the oldest parks in Berlin, offers a vast expanse of greenery to enjoy.
This diverse offering is why Friedrichshain is one of Berlin's most densely populated areas, with residents paying on average €10,121 per square meter in the top market segment (new builds). Despite its popularity the area has one of the lowest number of units granted planning permission, at a staggeringly low 516, compared with Mitte which had 1,927 units granted. Going forward this means that new builds in the area are scarce and in high demand.