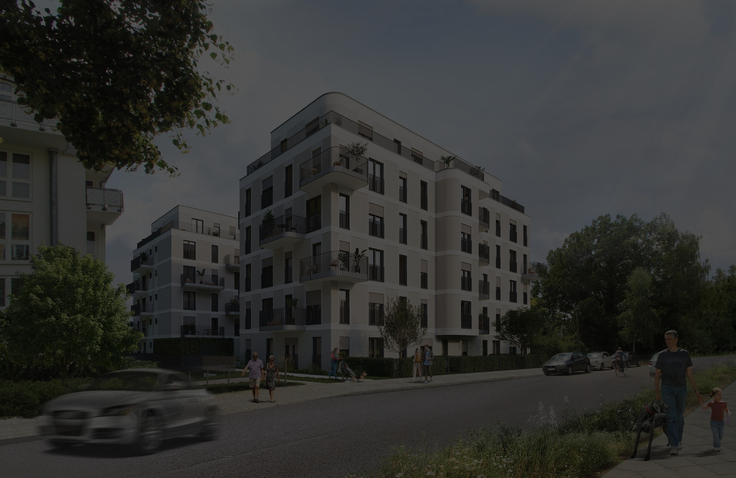 Pankow - Berlin
SCHLOSSALLEE
Berlin - Germany
Two bed:
473,000 - 544,000
Investment details
Schlossallee consists of 45 spacious units, a mix of two and three bedrooms, spread amongst two blocks complete with green courtyard area for the exclusive use of all owners in the complex. Many of the apartments feature a terrace or balcony which feel secluded thanks to the trees lining the development. Nestled in the leafy Pankow district and still a short distance to the bustling Mitte or trendy Preznlauer Berg, you get the best of both worlds.
Nearly all of the units have already been reserved for the owner occupier market, providing investors comfort in the knowledge that there is already strong local demand which can only intensify given the continued growth of Berlin.
The average price per square meter for the top market segment, encompassing new build developments in Mitte is 10,667 Euro PSM and even Pankow now holds an average of 8,448 Euro PSM according to the Housing Market Report, Berlin 2021 released by CBRE & Berlin Hyp. Schlossallee offers investors a competitive product, averaging 6,378 Euro PSM in a rapidly rising market due to the continued undersupply in a capital city with residential vacancy rates at 0.8%.
| | |
| --- | --- |
| DEVELOPER: | Ten Brinke Group |
| ARCHITECT: | Ten Brinke (Berlin) |
| NUMBER OF UNITS: | 6 |
| COMPLETION DATE: | June 2024 |
| LOCATION: | Schlossalle 9-10, 13156 Berlin |
| DISTRICT: | Pankow |
| AV. UNIT PRICE: | EUR 517,667 |
| | |
| --- | --- |
| AV. PRICE PSM: | EUR 6,378 |
| BEDROOMS: | 2 bed |
| SIZES PSM: | 2 bed: 79.11 - 83.01 |
| LTV: | 70% |
| GROSS YIELD: | up to 4.9% |
| FLOORS: | Ground to 6th |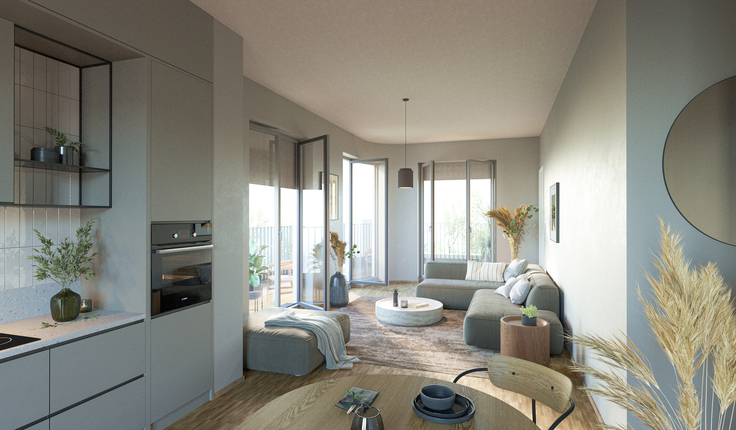 Why invest in Berlin
Population Growth
Second most populous city in EU.
320,000 increase over the past decade.
Supply & Demand
Residential Vacancy Rate: 1.1%
Office Vacancy Rate: 2.7%
Employment
Unemployment Rate 2004: 19%
Unemployment Rate 2018: 7.6%
Digital Economy
Tech / Digital Sectors added
200,000 jobs in the past 5 years.
Employs 1 of 7 Berliners.
Venture Capital
Berlin companies receive more Venture Capital funding than anywhere else in Europe.
Infrastructure
New Airport to make a long haul flights to Berlin a reality as of October 2020.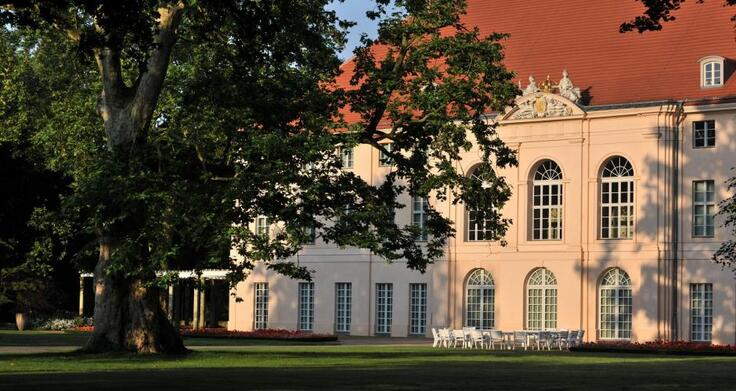 Pankow
Perfectly situated, Pankow offers parks, quiet family restaurants and playgrounds in abundance. Just a short distance away is Mitte, which hosts a plethora of nightlife, cuisine and offices. Right on your doorstep is the Panke river and the stunning Schoenhausen Palace and surrounding park, the perfect escape from the bustling atmosphere of the city. The S Bahn Pankow-Heinersdorf, a short 10 minute walk away offers easy transportation access to major business hubs.