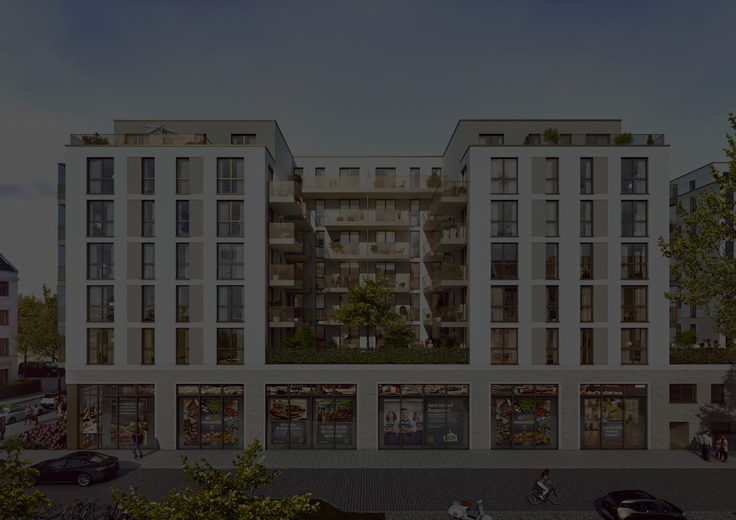 Schöneberg - Berlin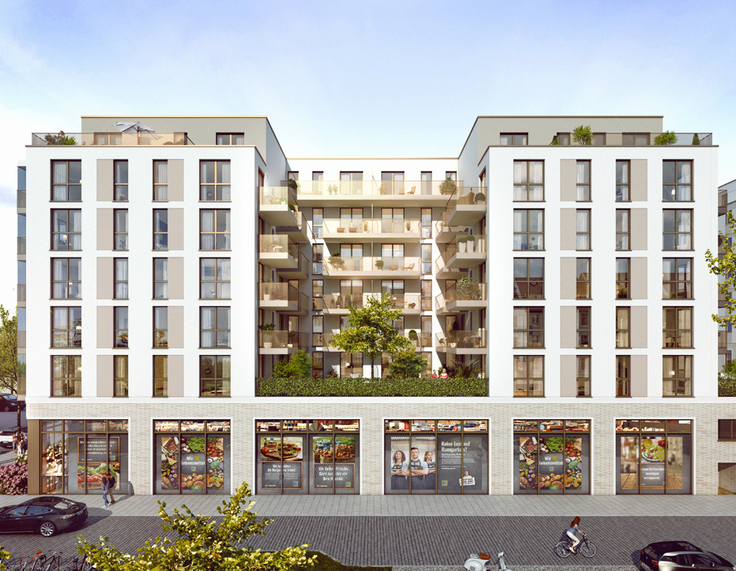 HANDJERY
Berlin - Germany
Studio:
242,900
1 bed:
288,500 - 408,400
2 bed:
439,300 - 623,200
4 bed:
905,000 - 945,600
Investment details
Handjery is a 64-unit development situated in the small locality of Friedenau, part of Schöneberg - Tempelhof. This area of Berlin is well regarding for its high quality of living and artistic-intellectual flair. It features some of the most beautiful buildings in Berlin with early 1900s architecture which has led to 185 of its buildings being listed as cultural heritage sites.
The appeal of Friedenau is further enhanced by the narrow streets lined with trees and greenery whilst the Underground and Overground Stations (U Bahn & S Bahn) of Bundesplatz are a short two-minute walk away. From Handjery you can be at one of Berlin's premier business and shopping destinations, the Kurfürstendamm within only 9 minutes by underground whilst the Europacity in Mitte, the heart of Berlin and largest regeneration scheme can be reached in 19 minutes by train. This makes it the perfect location for Berliners that want to take advantage of the high quality of living that west Berlin has to offer whilst also being able to reach the most important business districts in the capital in under 20 minutes by public transportation.

Neighbouring Handjery is one of Berlin's largest planned mixed-use developments, Friedenauer Höhe. The residential portion of this development will add 1,150 rental apartments along with several open parks, kindergartens and a cycling path, altogether covering 6,900 square meters with an additional 20,000 square meters allocated for Office, Gastronomy and Retail. The completion dates for the different sections of Friedenauer Höhe range between 2022 and 2023, 12 to 18 months after the completion of Handjery providing a prime opportunity to invest into what will become one of the newest and best-connected quarters of West Berlin.
DEVELOPER:
Ten Brinke Group
ARCHITECT:
Ten Brinke (Berlin)
NUMBER OF UNITS:
64
COMPLETION DATE:
June 2022
LOCATION:
99 Handjery Str,
12159 Berlin, Germany
DISTRICT:
Tempelhof - Schöneberg
AV. UNIT PRICE:
EUR 333,900
AV. PRICE PSM:
EUR 6,960
BEDROOMS:
Studio / 1 bed / 2 bed / 4 bed
SIZES PSM:
Studio: 39.88
1 bed: 43.07 - 69.63
2 bed: 75.72 - 95.08
4 bed: 124.77 - 126.48
LTV:
70%
GROSS YIELD:
up to 4.57%
FLOORS:
1st to 6th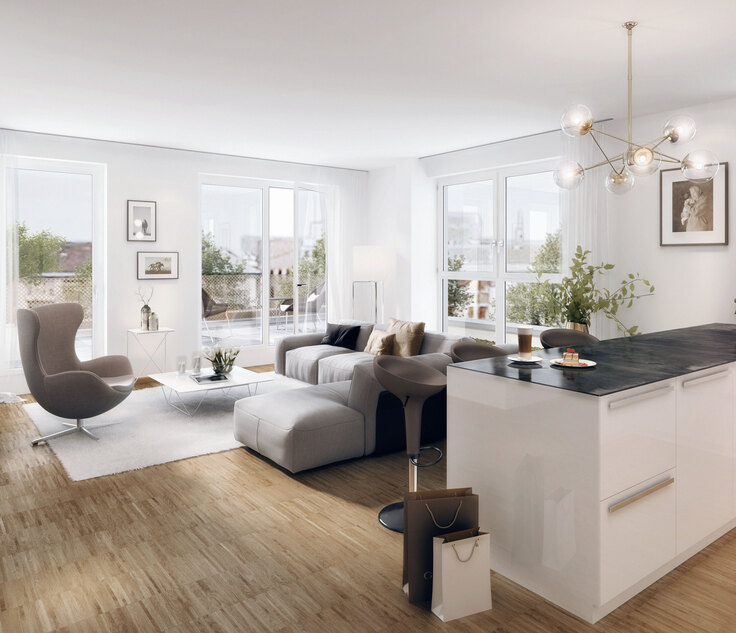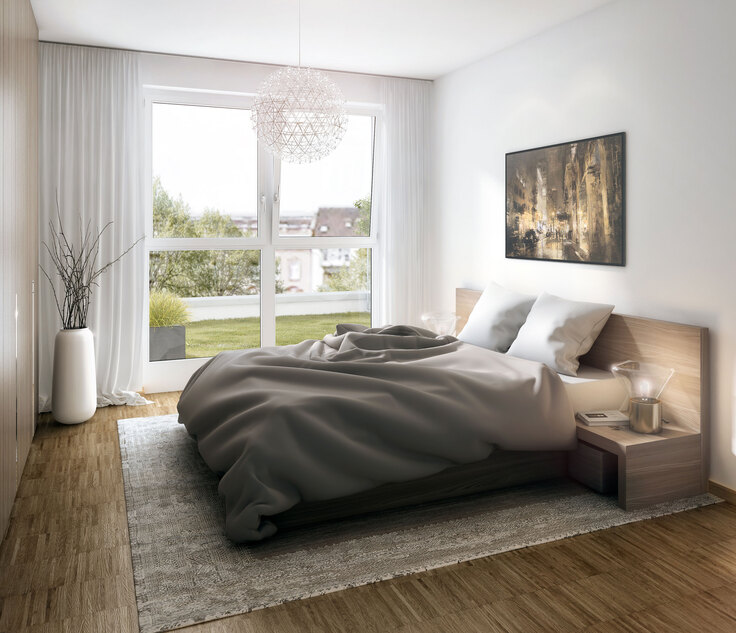 Why invest in Berlin
Population Growth
Second most populous city in EU.
320,000 increase over the past decade.
Supply & Demand
Residential Vacancy Rate: 1.1%
Office Vacancy Rate: 2.7%
Employment
Unemployment Rate 2004: 19%
Unemployment Rate 2018: 7.6%
Digital Economy
Tech / Digital Sectors added
200,000 jobs in the past 5 years.
Employs 1 of 7 Berliners.
Venture Capital
Berlin companies receive more Venture Capital funding than anywhere else in Europe.
Infrastructure
New Airport to make a long haul flights to Berlin a reality as of October 2020.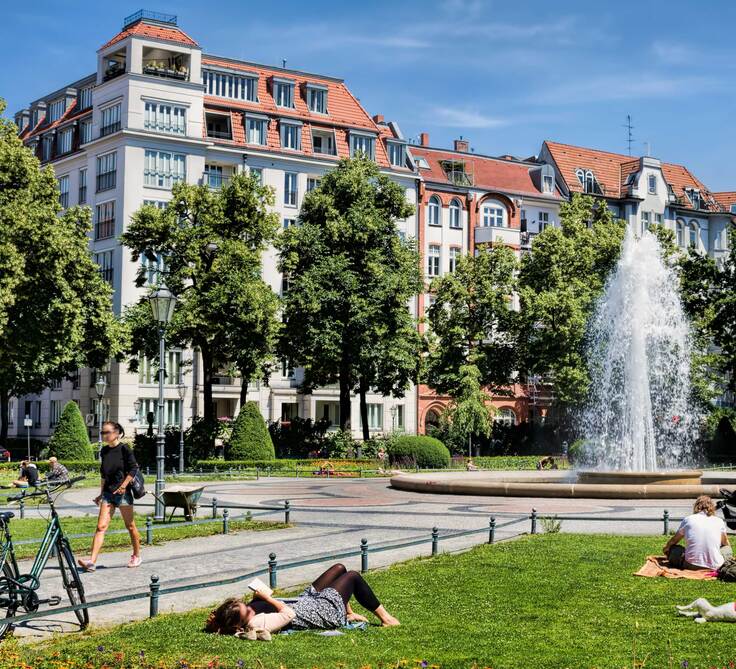 Schöneberg
Schöneberg stretches from Berlin's most high-end department store, the KaDeWe to Friedenau, just north of Stieglitz. The northern sections of Schöneberg neighbouring the Kurfürstendamm encompass the Bavarian Quarter. This section of the city was established in the early 1900s as a bourgeois residential quarter and today boasts some of the most beautiful streets and architecture Berlin has to offer, consequently attracting residents with some of the highest purchasing power in Berlin. Central Schöneberg also offers some of the most diverse range of eateries, coffee shops and bars with a thriving arts scene to boot having been home to numerous famous artists over the years. Over 2018, Tempelhof – Schöneberg saw the second lowest number of newly built apartments out of any Berlin's 10 districts at only 634 from the 16,700 built in total in Berlin. Due to the low construction figures and high quality of life there is a consistently high demand for both renters and owner occupiers.